An excellent friend of mine has been battling with cancer.  Jonathon Leubner is more than a friend, he is the person that my vocal group has trusted to be our recording engineer for our last six projects.  His craftsmanship and skill have allowed so many people to smile and tap their feet and sing along with our music. The songs that he has recorded with us have been heard and enjoyed by people from as far away as Hawaii, all over the United States, across Europe and through Australia and New Zealand.
Aside from his skillful work with SurroundinSound Studios Jonathon is, himself, a wonderful musician.  His solo work as well as his recording and touring with his band, Silent Running, has brought him traveling all over the world with a group of great friends.creating a thrilling rock-and-roll sound.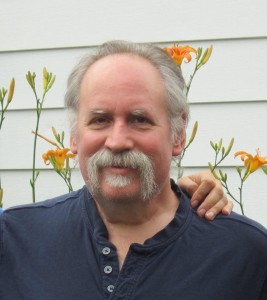 A few years back Jon noticed that he was having some issues with swallowing.  The rest of the story is really his to tell as it is very detailed and very personal.  However, the reader should know that his was an extraordinarily rare form of cancer that manifested itself twice: once in a manner never encountered before in medical history, later in a manner that demanded groundbreaking procedures that I had never heard of being performed outside of science-fiction.  After having seen his x-rays I just marvel to see him today – he's able to speak with clarity and animation, has very limited mobility issues and has complete mental acuity.
This medical miracle did not come without real-world cost, however.  Even with insurance his medical bills are staggering.  We are very limited in our own resources, but we hoped that among the hundreds of thousands of people who have enjoyed some form of Jon's creative efforts we could generate some relief for him and his family.
For the last twelve years, Bounding Main has been honored to have Jon record our music. His advice, humor and endless patience make creating a CD an experience we always look forward to. His kindness has provided us with memories we will treasure forever. Inspired by our love and friendship for Mr. Leubner, we are excited to announce an early digital release from our next CD. While we haven't named the CD yet, we can confirm that Spanish Ladies will be on it. As of today, it is available to you for download … right this very minute!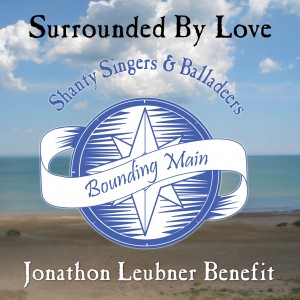 100% of the proceeds from the sale of the early digital release of Spanish Ladies will go to help alleviate some of the medical bills incurred by Jon Leubner as he continues his fight against this incredibly rare form of cancer. Help us surround Jon with love and support through your purchase of this single. Our lives are enriched by Jon's presence and the world of music is better because of him. Go here to make your purchase and join us as we surround someone in love.